Asset Management
One of the first management companies in Kazakhstan to introduce machine learning for stock market trading
Find out more

S. Turumbetova
Head of Sales Department
To be the architects of our clients' financial well-being



We are Quantum Capital, an investment company with a mission to provide professional fiduciary management of investors' assets.
Our business is structured so that our interests are aligned with those of our clients. Our charges are based on the growth in your portfolios, not the number of transactions executed.
Using machine learning
This is a high-tech approach to the market which helps to yield attractive returns, reducing human error.
More
Investment sites

Reliable broker — member of the Danish Guarantee Fund
Securities are kept in a separate omnibus account
Licensed by the Danish financial regulator FSA
Amount of client funds >$ 80 bn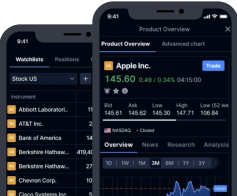 Reliable broker with $60 million in equity
Direct access to 50+ markets
Russian-speaking technical support
Your assets are always at your fingertips — are available 24/7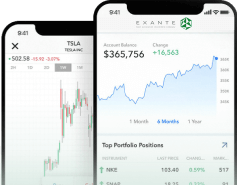 Exemption from tax on capital gains
Modern and reliable trading systems
Meets the requirements of the FTSE Frontier Index Series
Meets international standards for information security management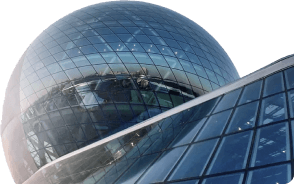 Structural risks are minimized
Accounts are held at major banks such as J.P.Morgan, Citibank, and Barclays, and are guaranteed at the level required by US law. We care about the safety of our clients' assets and seek to minimize any operational risks.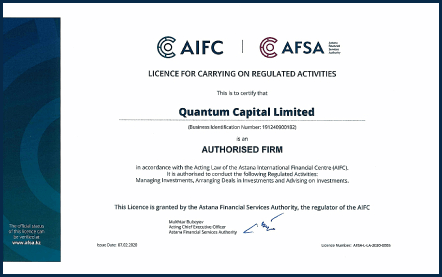 Quantum Capital is licensed by the Astana International Financial Centre (AIFC)
to conduct management activities in the field of securities on international markets under English common law
Invest with Quantum Capital
If you're looking for a way to maintain and increase your capital, send us an inquiry and our consultants will be in touch with detailed information
Send us an inquiry